For Immediate Release : August 15, 2016


'
DANCE

FOR

LIFE

'

LAUNCHES

ON

FIBE

TV1

NEW DOCUMENTARY DANCE FILM SERIES SHINES THE SPOTLIGHT ON TORONTO!

A dynamic documentary dance film series, featuring some of city's most talented contemporary dancers sharing their stories of immigration, identity, sexuality, self acceptance and struggle as they moved to Toronto to pursue their dreams to 'dance for life.'

Directed and filmed by Ella Cooper

Featuring acclaimed Canadian contemporary dancers:

Aria Evans, Pulga Muchochoma, Ofilio Sinbadinho, Apoloniz Velasquez, Sze-Yang Ade-Lam & Yvonne Ng

VIEW TRAILER HERE https://vimeo.com/178078731

WATCH A SINGLE EPISODE SNEAK PEAK HERE!

https://vimeo.com/178062065 PASSWORD : dance

(Toronto) 'Dance for Life' is a dance film meet documentary series, directed by Ella Cooper, an up-and-coming Toronto based filmmaker. This new series of short docs uses everything from hip hop to African dance to contemporary to highlight the personal stories of five dance artists who share their stories of sacrifice, struggle and success in making the choice to move from their homes of El Salvador, Mozambique, Singapore, Halifax and Vancouver to Toronto to dedicate their lives to dance.

"Dance for Life takes a unique look at the experience of newcomer and first generation Canadians through the lens of dance." Ella Cooper, Director & Cinematographer.

Filmed in the streets, alleyways, green spaces, suburbs, landmarks and the concrete jungle of the Greater Toronto Area, 'Dance for Life', features a different unique story set against Toronto's sprawling creative city landscape.

The series can be viewed On Demand on Bell Fibe TV1. Plus, there will be a VIP Screening of 'Dance for Life' in late summer/early fall.


Contact ellacoopercreates@gmail.com to attend or for more details.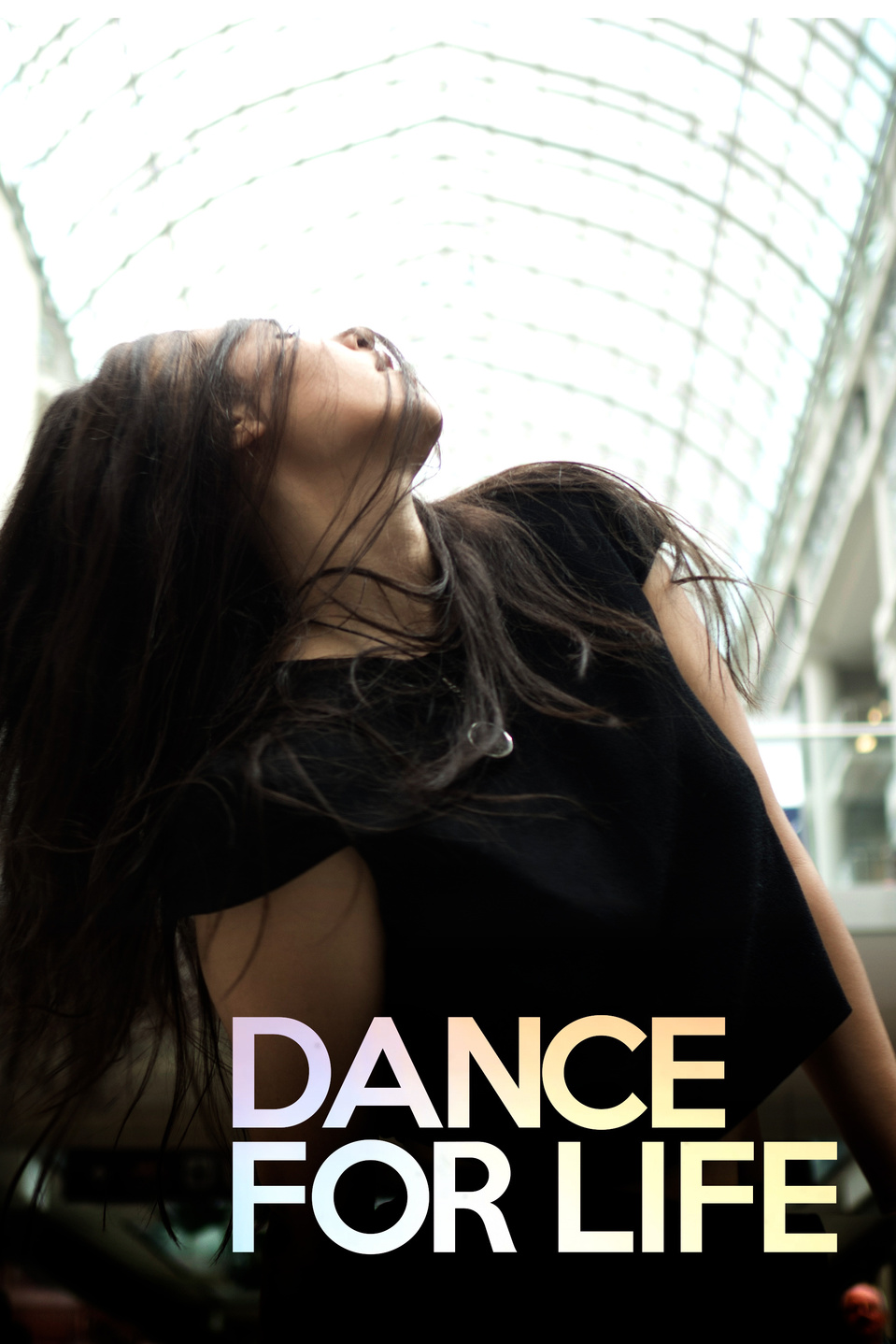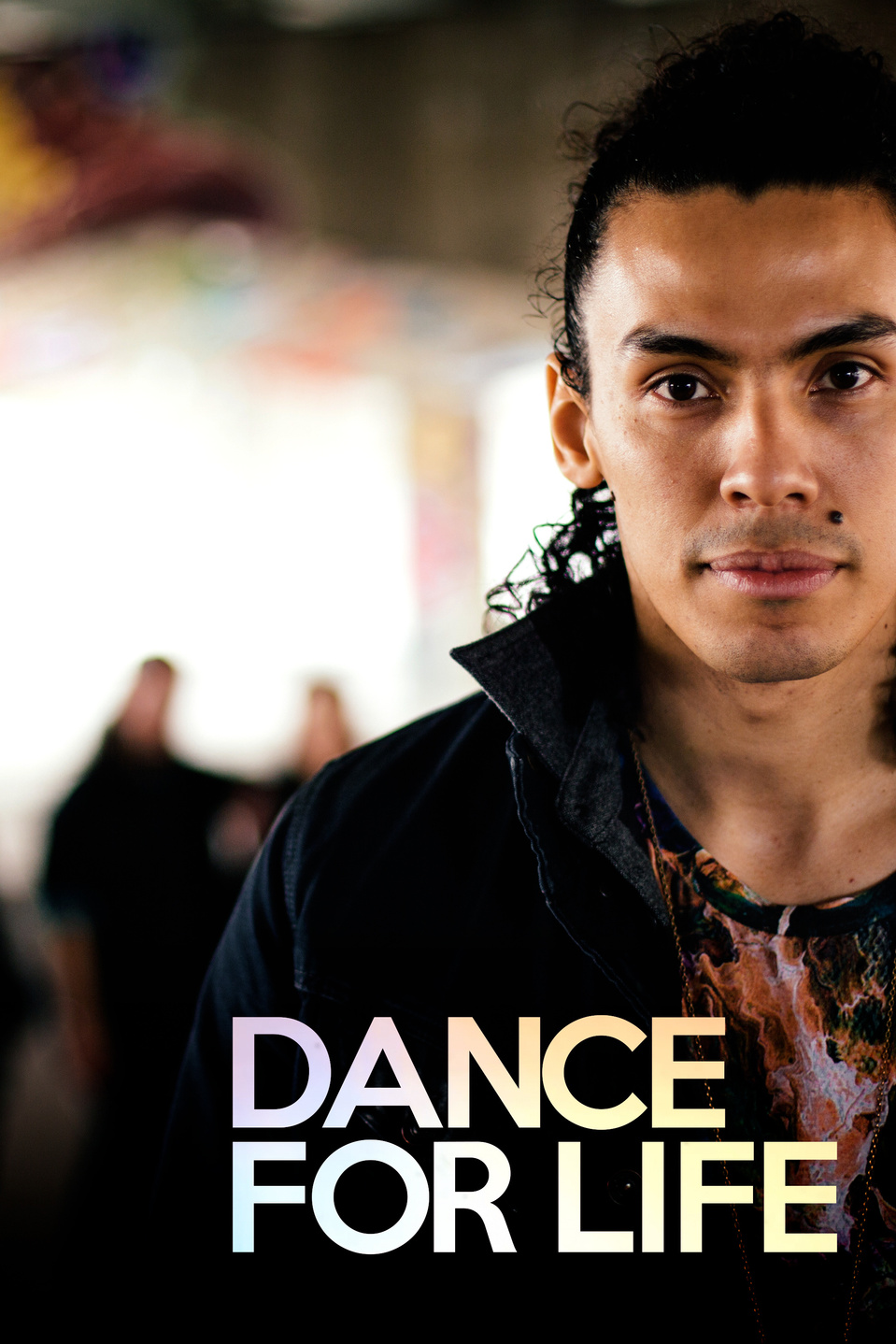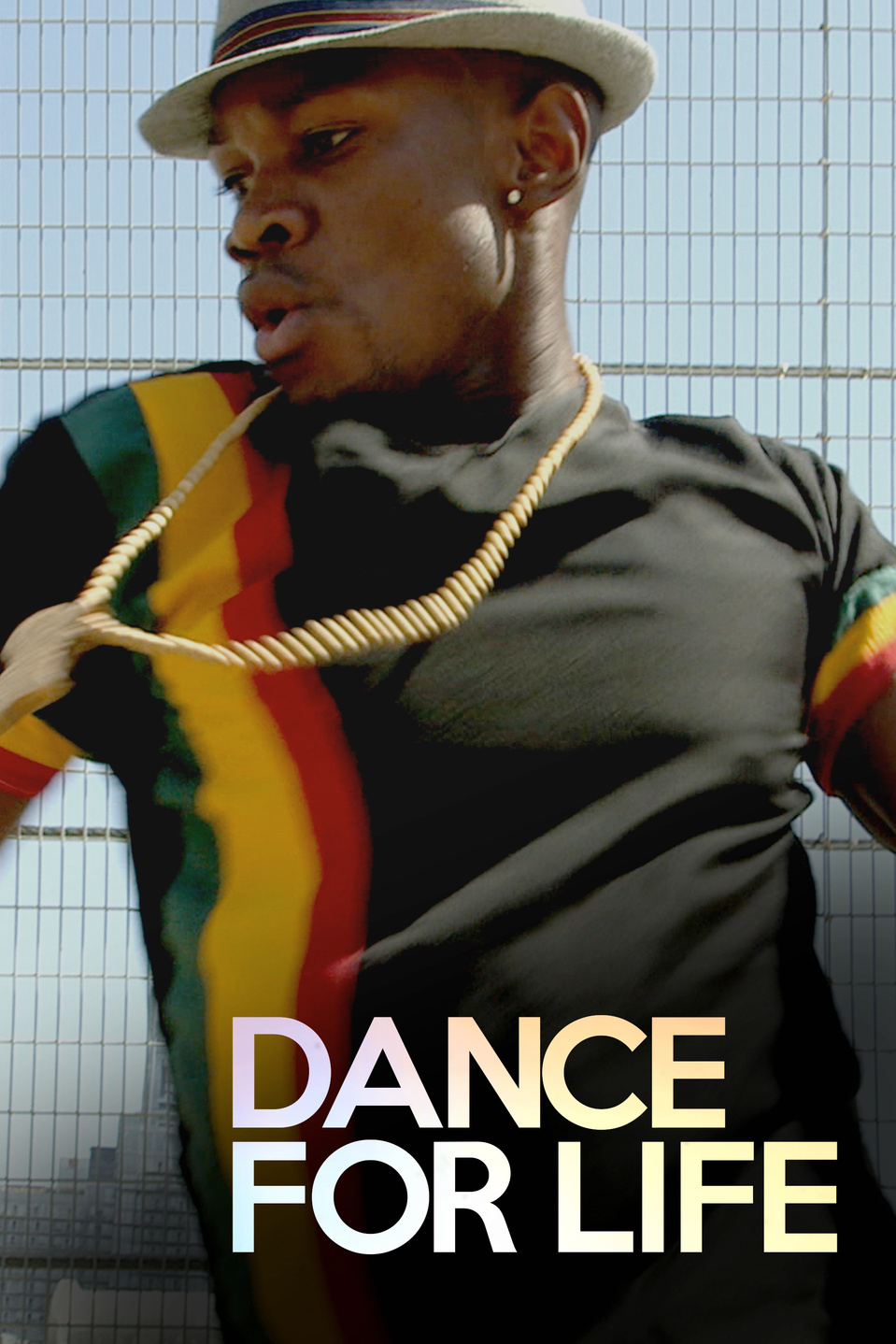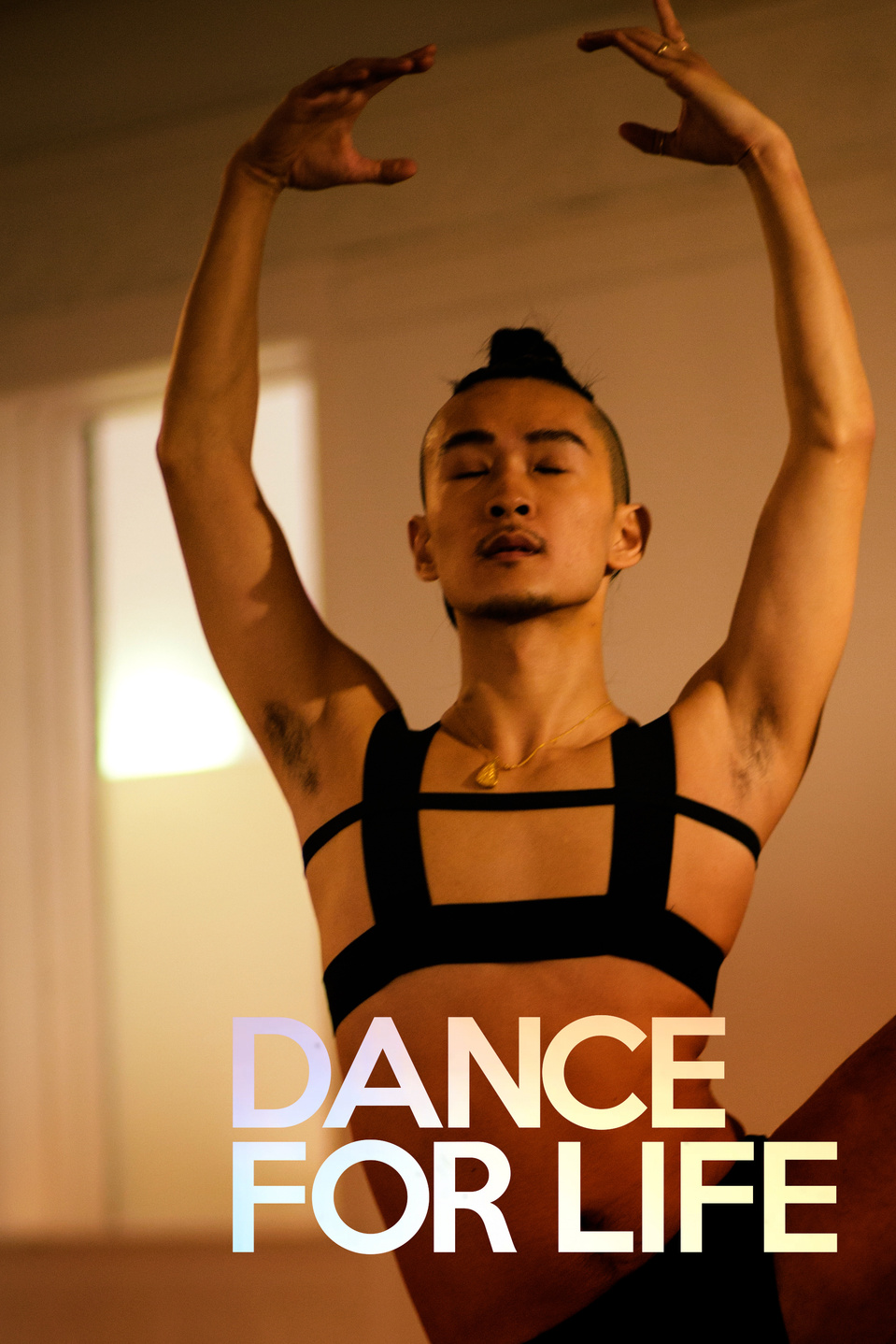 Featured Artist Bios

Ofilio Sinbadinho & Apolonia Velasquez Creative directors and choreographers of Dora Award winning dance company Gadfly. Co-founders of TUDS Festival of Urban Dance Culture. 3 times finalists for KM Hunter award in Dance by Ontario Arts Council (2013, 2014, 2015). Manifesto Award recipients for Innovation & Originality. Dance Ontario recipients for Innovation. Originally from Montreal, the creative duet represents a remarkable repertoire that has constantly been evolving through the years. They are captivating dancers, maverick choreographers, and most of all passionate professionals. Collectively, they are committed to increase the visibility of street dances and to educate the masses about the importance of being a Gadfly: Be unique, dare to question the established standards and INNOVATE.
Sze-Yang Ade-Lam is a queer asian gender yinyang, dancer, martial artist, storyteller & community developer. Sze-Yang shares stories through movement for self love, empowerment, liberation, and to complexify the representation of east asians in media at large, hoping that this offers alternative pathways and catalysts to folks on their own journeys. Sze-Yang does this as an independent artist and as part of ILL NANA/DiverseCity Dance Company. Sze-Yang is also committed to helping LGBTQ people share their stories so that the world knows we exist, have rights, and are important; by creating more accessible dance education and performance opportunities with ILL NANA/DCDC, Making a Stage For Our Stories, and independently.
Sze-Yang is a graduate of School of Toronto Dance Theatre. Post graduation Sze-Yang studied Ballet intensively with Xing Bang Fu, Simon Lalonde, and Christine Wright. As an avid martial artist Sze-Yang's trained in Taekwondo, extensively in Wushu Chinese Kung Fu, and most recently in Wing Chun. With a passion for Hip Hop and Street Styles Sze-Yang has studied voguing, waacking, hip hop, house, and dancing in heels. As an independent dance artist Sze-Yangs worked with Kaha:wi Dance Theatre, InDance, Earth in Motion, The Little Pear Garden Collective, Menaka Thakkar Dance Company, Newton Moraes Dance Theatre, Xing Dance Theatre, Ontario Ballet Theatre, Cadence Ballet, Hanna Kiel, Jacob Niedzwiecki, Sameena Mitta, Simon Renaud, Emily Law's & Ashley Colours Perez's critically acclaimed work "Jack Your Body".
Pulga Muchochoma was born in Quelimane, Mozambique, where he began his dance training and career with Montes Namuli Dance Company. In 2006 he came to Toronto with Montes Namuli / Shakespeare Link Canada for the International AIDS Conference, and performed in several shows at venues around Toronto. Mr. Muchochoma stayed in Toronto to study at The School of Toronto Dance Theatre. While there, he worked with choreographers including Massimo Agostinelli, Peggy Baker, Peter Chin, Danny Grossman, D.A.Hoskins, Sasha Ivanochko, James Kudelka, Coralee McLaren, Sharon Moore, Darryl Tracy and William Yong. He recently participated in a workshop of a new duet with Johanna Bergfelt choreographed by Kate Alton. And he is very happy and excited to be working with Toronto Dance
Yvonne Ng is a dancer, choreographer, presenter, producer, and arts educator. She is the Artistic Director and creative instigator behind tiger princess dance projects, which has been in operation since 1996. Yvonne founded the presentation series, dance: made in canada / fait au canada Festival in 2001. The festival has presented the work of 45 choreographers in the last five years alone. Of Peranakan Chinese decent, Yvonne was born and raised in Singapore and moved to Canada in the late '80's and was dancing professionally in Toronto even before completing her BFA at York University. Yvonne has worked choreographers such as Danny Grossman, Bill James (from 1992-2002), José Navas, Menaka Thakkar, Peter Chin, Marie-Josée Chartier, Dominique Dumais and Kevin O'Day (National Theatre Mannheim Ballett), Stephanie Skura and Tedd Robinson, to name a few. Her commissioned choreography and performance has taken her to China, Australia, Singapore, across Canada, USA and Europe. Yvonne is the recipient of the K.M. Hunter Artist Award, New Pioneers Arts Award, Chalmers Arts Fellowship, Soulpepper's Community Artist Award and the Ontario Premier's Award for Excellence in the Arts – New Talent and has received eight Dora Mavor Moore Award nominations with one win. In addition to her choreography and performance work, Yvonne is also Adjunct Professor at University of Waterloo.
Aria Evans is a Toronto-based multicultural dance artist working within performance, creation and video dance. After completing her BFA (hons.) in dance (2012) with renowned dance professionals, Aria represents a current point of view as an independent choreographer, dancer and filmmaker. Aria is an Associate Director of hub14 and co-founder of TRE (The Research Exchange). In December 2013 Aria danced a lead roll for A Tribe Called Red's first music video "sisters". From September – November 2013 Aria performed and led workshops with Kaha:wi Dance Theatre's Medicine Bear Fall Tour, in August of 2013 she attended the Indigenous Dance Residency at The Banff Centre. Aria has studied with artists such as Constance Cooke and participated and performed in works by Julia Sasso (SLoE creative process) and Susan Lee (Dido and Aeneas). Independently Aria has co-produced, performed and choreographed two works premiering at the Toronto Fringe Festival (Under Analyze Me and Pluto's Revenge). She has presented her choreographic work with Labspace Studio's Nomadic Noise Residency (July 2013) as well as in Rivoli Dances 4 (June 2012). Aria has sat on jury for the Canada Council for the Arts and her work in video-dance gives a new perspective and edge to her choreographic practice; currently she is working for Kaeja d'Dance as their resident videographer and editor while also undertaking freelance production assistant work for two multimedia companies. Aria has done videography and editing for Ryerson University, Dance Matters, CDA-ADC, YMI (Pia Bouman Dance School), Tziporah Productions as well as independent artists: Amelia Ehrhardt, Kate Nankervis, Simon Renaud and Otino Corsano. Two of Aria's dance films have been presented with SummerWorks.
-30-
DIRECTOR'S BIO
ELLA COOPER is an award winning independent filmmaker, multimedia artist, educator, impact producer and community programmer based in Toronto who has been working in the arts and culture sector for over 15 years. Her creative work explores the diaspora, the creation of positive representations of the Black body in Canada, equity and arts for social change, community storytelling, screen dance, oral traditions and hybrid identity. As an impact producer and social entrepreneur Ella has founded successful not-for-profit arts networks, created and funded multi-disciplinary arts projects across Canada, played leadership roles in program development, marketing, social media, outreach and fundraising for established arts organizations and now enjoys running her own business Ella Cooper Creative.
She is also the founder of Black Women Film! Canada (www.blackwomenfilm.ca) a new collective and leadership initiative supporting the development of emerging Black women filmmakers, that she created in partnership with TIFF, CBC, CFC and the Nia Centre for the Arts. Ella continues to create and facilitate leadership and arts empowerment programs for diverse communities across Canada, the US, the Caribbean and South Africa. That includes a film camp for young Black women created in partnership with the Nia Centre and Reel Youth. She has been featured speaker and guest facilitator for national and international conferences and was invited by NYU to speak at the Black Portraitures Conference in Florence, Italy last year. Ella's work has been presented in galleries, public spaces and festivals in Toronto, Vancouver, Calgary and receives continued support from the Canada Council and Ontario Arts Council, as well as being a recipient of a City of Vancouver award.
Her documentary film 'Black Men Loving' won 'Best Canadian Film' at the 2015 International Caribbean Tales Film Festival. Plus she recently completed directing, filming and producing five new dance film documentary shorts titled 'Dance for Life' for Fibe TV this summer.
For more information contact ellacoopercreates@gmail.com
ELLA COOPER CREATIVE | Multimedia | Community | Film | Education ellacooper.ca